Hardware, Parts and Cables for Kits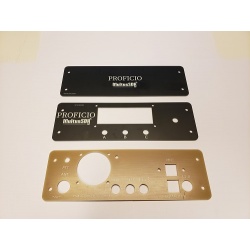 Proficio Transceiver Enclosure Panels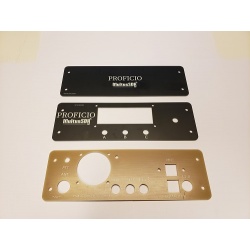 Proficio Enclosure Panels
The Proficio enclosure panels feature custom front and rear panels and cooling fan for an enclosure that may be ordered directly from a number of distributors. It is easy to assemble. 

Please choose during checkout if you want standard front panel or the MFC front panel
NOTE: This product includes only the front panel, rear panel and cooling fan.  For the enclosure, it may be obtained online from a number of suppliers.  Listed below is the part number for ordering the enclosure from Digi-Key or Mouser.  The cost is approximately $45.74 (plus shipping).  Click one of the links below to order the enclosure.

Digi-Key: HM2530-ND
Enclosure
Mouser:
546-1402BV Enclosure
Hawk Electronics: 1402BV Enclosure

This reduces the lead time and cost. 

Technical support and documentation is located at:
Support
Please do not use this website to obtain technical support. Requests for technical support via this website will not receive a response.
Proficio Transceiver Enclosure Panels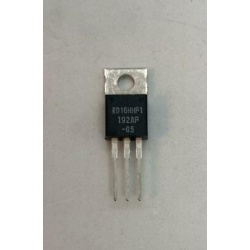 Mistsubishi RD6HHF1
These are genuine Mitsubishi parts purchased from a authorized Mitsubishi distributor in the USA.  Back in 2019 they removed the Mitsubishi icon if your questioning if they are authentic or not.

I need to limit the number to 2 per customer for now until I get a resupply which is supposed to be in this quarter.